Leading Adviser to
Investors and Enterprises
Retained by investors and leadership when it matters.
AlphaVate is a management consulting firm advising leaders on strategy, marketing, market entry, M&A diligence, technology, and advanced analytics. We advise market-leading private equity and venture capital firms, Fortune 500 companies and leading corporations across a multitude of industries. As a tactical extension of our clients' team, we provide actionable insights and solutions that address your most critical issues.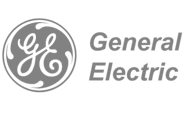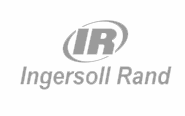 We deliver significant, lasting improvements to performance and help our clients achieve their most important goals.
Our strategy consultants have managed or served at more than a dozen of investment firms and corporations, consistently offering expertise and driving bottom-line growth.
Strategic partnerships with industry experts enable best-in-class assistance for our clients in every industry
AlphaVate is comprised of talented individuals who share one focus: positive, measurable impacts for our clients
Our team members' diverse backgrounds enable us to bring an enriching perspective to our clients' greatest challenges
AlphaVate provides services that address the most critical issues for our clients through innovation, experience and deep industry knowledge.
Ruchika S.
Fortune 500 Co
The project went very smoothly and the final deliverable by the team well exceeded our expectations.
Brian H.
Pampered Chef | Berkshire Hathaway
Good experience - very accessible & responsive, worked hard to meet our timeline, and provided great analysis. They were committed to delivering a great result.
The team worked hard on this project and took extra time in the end to make sure the outcome fit what we needed. I'll definitely seek to work with them again the opportunity arises.
Would you like to speak to one of our advisers over the phone? Just submit your details and we'll be in touch shortly.